back to Teachers
Anita Law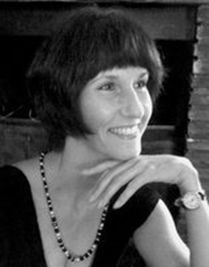 Anita Law was born in London where she studied at Arts Educational School. With main focus on classic dance (R.A.D., I.S.T.D., and Cecchetti methods), jazz, modern dance (Graham method), tip tap and Benesh Notation.
She performed in different cities throughout whole Italy with the dance group Compagnia Italiana di Operetta and also in various productions in Teatro Comunale di Mantova and in Metropolitan Opera in New York. She was in charge of the Glen Ballet Studio in New York for six years. She taught there R.A.D. and I.S.T.D. methods. Her students participated in National Grand Opera´s productions.
After her return to Italy in 1996, she founded her dance studio (S.S.D. Dance Studio) where she focused on classical and jazz dance and also on preparing students for entrance exams (R.A.D.) and on preparing choreographies for a local show. In 2007 and 2008 she taught classical dance at Stage Marche Dance in Cingoli.
back to Teachers