back to Teachers
Ing. BcA. Petra Dědková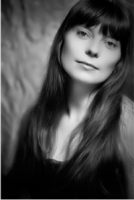 In her childhood she attended classes at Primary School of Art of A.M. Buxton, Úpice where she started with scenic dance and majorettes. She visited many European cities with Koletova Hornická hudba. Then she danced at TK Dukát Červený Kostelec (ballroom dancing). As a member of Hot Shenose she focused on modern, contemporary and jazz dance. She attended those dance courses: street dance, contemporary, jazz dance and ballet. She attends the international workshop Tanec bez hranic (Dance without borders) where she was awarded scholarship to the World Dance Movement by American lecturer Joshua Pelatzky in 2015.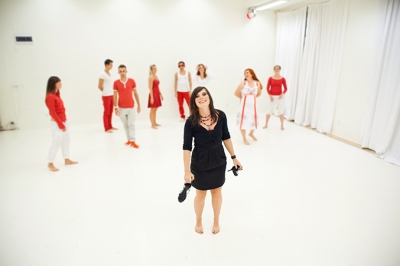 After graduating at Information Management at the Faculty of Informatics and Statistics at Prague University of Economics she decided to study Dance education at the Academy of Performing Arts.
She co-operated with many choreographers from the Czech Republic and abroad. As a teacher she collaborates with Primary School of Art of A. M. Buxton, Refflexive, TS Ballare and Vyssi odborna skola herecka, Prague. There she teaches modern dance. Currently she teaches contemporary latino, jazz dance and contemporary dance.
She is the head of department for children at Hot Shenose and the manager of Contemporary – the space for dance.
back to Teachers