Teachers - chamber music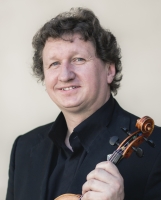 Jan Schulmeister studied violin at the conservatory in Kroměříž and chamber music at AMU, Prague under Antonín Kohout. While studying there he set up String quartet AMU, later called as Wihan´s quartet. He has been actively cooperating with it since then. He continued in his studies at Hochschule für Musik in Munich. His artistic abilities were enriched by participating in master courses in London, Paris, Hannover, etc.. Schulmeister´s performances are connected mainly with Wihan´s quartet that has gained many awards. Jan Schulmeister gave the master courses at Trinity College in London, in Leiston and New York.
more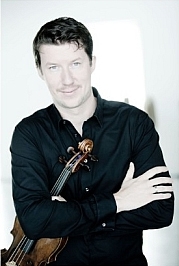 PAVEL NIKL (born 6. 8. 1980 in Kyjov). He started his studies in 1995 under Zdeněk Novák at P.J.Vejvanovský Conservatory Kroměříž, graduating in 2001 by performing Béla Bartók´s concert for viola and orchestra. Then he studied under Jan Pěruška and Milan Škampa at AMU, Prague.. He took part in many international competitions and masterclasses, winning the first prize in the Czech conservatories competiton in Teplice (1995), third prize and the prize for performing of the 20th centrury composition in the international competition Beethoven´s Hradec (1995, 2000), prizes for performing B. Bartók´s and B. Martinů´s compositions at international masterclasses in Semmering (Austria) and second prize at J. Brahms international competition in Portschach (Austria) etc. As a soloist he cooperated with orchestras from the Czech Republic and abroad.
more